Flow Meter Calibration Laboratory In Mumbai India
Our flow meter calibration laboratory works on the gravimetric static weighing method.The flow meter is calibrated to the highest accuracy by weighing the quantity of water that passes through the meter during a known time interval. The laboratory is designed to handle a maximum flow rate of 240 m3/h. Pipes up to 200 mm NB diameter can be accommodated in the system.
Our service offers calibration for a variety of flow instruments such as digital flow meter and the variable is rotameter for various liquid and gasses application.
This guarantees customers that our organization assures the accuracy, repeatability, and traceability of their test measurements and calibrations.
A Calibration Certificate is provided for each flow meter which is calibrated with full details of the work performed. When your flow meter is due for re-calibration, we send out reminder notices.
Our Flow Calibration Laboratory Features
– Calibration of liquid flow meters.
– Pipe Sizes from 1/2" to 8" pipe lines.
– Flow Rates 0.3 m3/hr to 100 m3/hr.
– Best Measurement capability ±0.5%.
– Accreditation of Flow Lab. as per ISO 17025.
– Calibration by Gravimetric Method.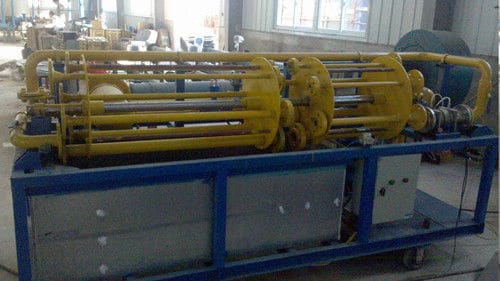 Flow Meter Calibration
At Process Control Devices's Flow meter calibration laboratory we are doing the calibration of almost all flow meters. Below are some flow meters which we are calibrating recently.
Positive Displacement flowmeter
Vortex flowmeter
Why calibrate a Flow Meter
The total amount of the material flowing through a custody transfer flow meter is large in quantity. Especially with the current oil and gas prices, expensive chemicals, industrial fuels and large size flow meters, a small measuring error can have large economical effects. For example, an oil measurement with an error of 0.5% can result in million dollar losses. Thus it is more important than ever before that all flow measurements are accurate and reliable. To achieve this, flow meters must be in a good working condition and be properly calibrated. Proper maintenance will result in a good working condition. However, performing an excellent calibration requires knowledge. Process Control Devices offers extended expertise on custody transfer flow measurement.  A good calibration must meet at least the following criteria.
Calibration must be traceable
Calibration laboratory must be certified
Calibration conditions must represent the actual conditions
When must a flow meter be calibrated?
This is the most asked question in the field. We know that the readings of all flow meters will a degree in time regardless of brand, measuring principle and construction. But how to determine the initial calibration interval.
A usable recommendation is that new flow meters and flow meters in unfamiliar applications are set on a 6-month calibration schedule. With the collected calibration data a decision can be made to adjust the calibration interval.
What causes performance change of a flow meter?
There are many variables which can influence the performance of a flow meter. Some examples are:
Improper installation and mechanical stress

Aging of electronics (burn-in)

Deposits and contamination

Improper use e.g. thermal shock or overpressure

Corrosion (water / chemical resistance)

Change of process conditions (flow, temperature, pressure, viscosity etc.)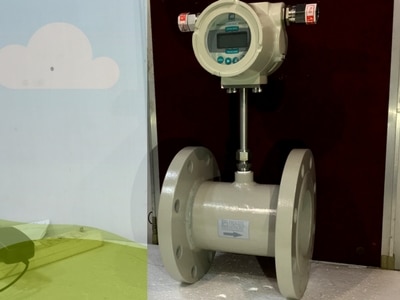 Quality
Our Management System is fully accredited to ISO 9001 by Lloyds Register Quality Assurance. It is based on the principles of full customer satisfaction and a continuous improvement.
All test laboratories we work with are ISO/IEC 17025 norms. This guarantees customers that these organizations assure the accuracy, repeatability, and traceability of their test measurements and calibrations.
Effective project management
Outstanding customer service