Compressed Air Flow Meter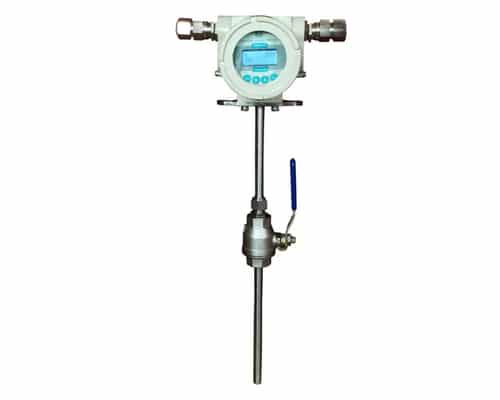 Thermal Mass Flow Technology for Compressed Air Flow Measurement
The thermal principle operates by observing the cooling effect of a gas flow as it passes over a heated transducer. In compressed air flow meter, the temperature sensor monitors the actual air temperature whilst the heater transducer is maintained a constant differential temperature by caring the required current to the heating sensor from electronic in order to maintain the differential temperature. Greater the flow, greater will be cooling effect and current required to maintain the differential temperature.
The current produce to maintain this temperature differential is directly proportional to the mass flow rate. Hence there is no need for additional temperature or pressure compensation in the thermal mass flow meter. This makes thermal mass flow meters as a preferred choice for use in compressed air flow monitoring systems.
Air is free but Compressed Air is NOT!!!
Compressed air has wide range of applications across Industrial segments. Compressed air is considered to be the "fourth utility" after water, natural gas and electricity. When compared by cost per delivered unit of energy compressed air is costly other than three. There are six basic aspects of efficient compressed dry air system total demand, system storage, operational supply, output air quality, on demand distribution, and overall management. All six elements need to work together for the system to reach its extreme efficiency.
Accurately tracking the use of compressed air is must. By knowing exact air production or consumption rate using PCD compressed air flow meter we can optimize complete systems, assure stable quality and also reduce energy losses. Technology used for this meter is of thermal dispersion type.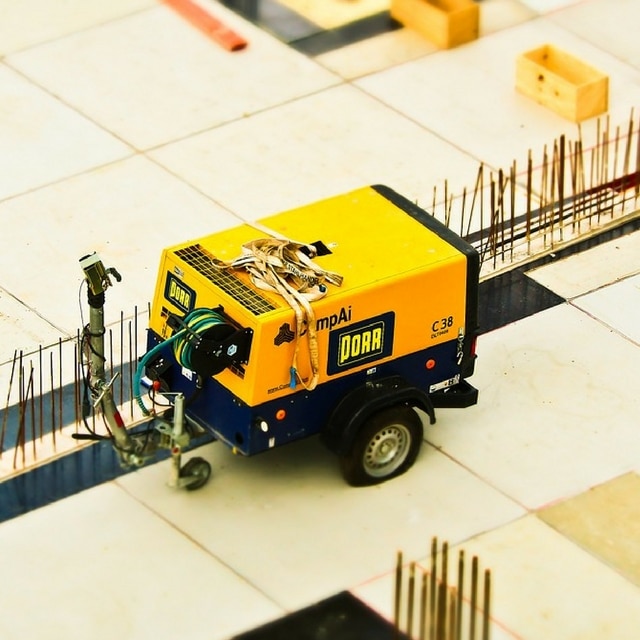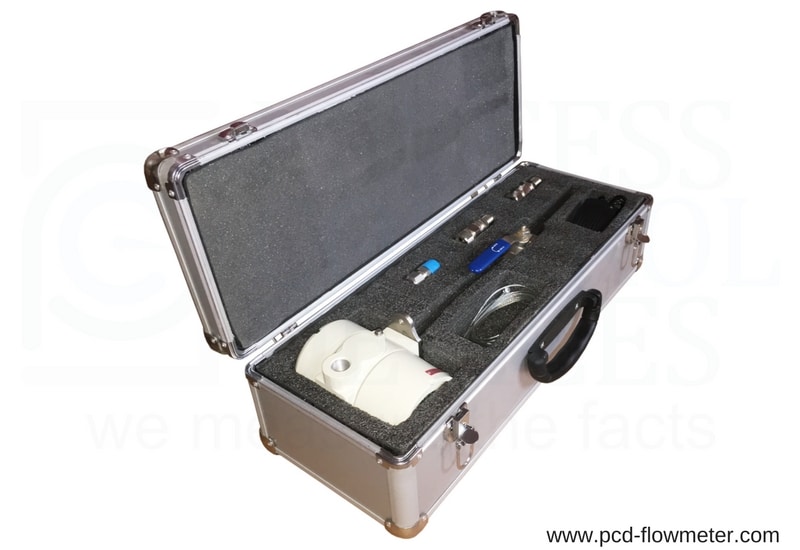 PCD AirFlow Kit content
Calibration report
Thermal mass flow meter
User manual
Cable Glands
Compression fitting
Power supply adaptor
RS485 to USB convert (on demand)
Inbuilt data logger (on demand)
Safety cable 
Aluminum rugged case
Electronics Specifications
Programming: By Membrane Key
Power Supply: 24 VDC Isolated, 230 VAC, 110VAC
Out Puts: 4-20mA, 4wire, Pulse,
Communication : RS 485 MODBUS
Accuracy: ± 2% of FSD
Linearity: +/- 0.5 %
Repeatability: 0.5%
Maintenance

100%

100%

User Friendly

98%

98%

Accuracy

98%

98%

Perfomance

95%

95%

Cost Effective

90%

90%
Our cliens for Compressed Air flow meter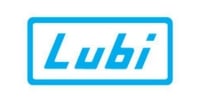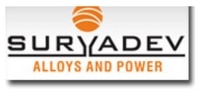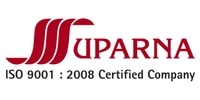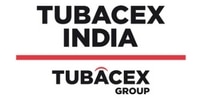 Metals Fabrication:
 Assembly station powering, tool powering, controls and actuators, injection molding, spraying
Petroleum : Process gas compressing, controls and actuators
Primary Metals : Vacuum melting, controls and actuators, hoisting
Pulp and Paper : Conveying, controls and actuators
Rubber and Plastics: Tool powering, clamping, controls and actuators, forming, mold press powering, injection molding
Stone, Clay and Glass: Conveying, blending, mixing, controls and actuators, glass blowing and molding, cooling
Textiles: Agitating liquids, clamping, conveying, automated equipment, controls and actuators, loom jet weaving, spinning, texturizing
Apparel :
 Conveying, clamping, tool powering, controls and actuators, automated equipment
Automotive : Tool powering, stamping, controls and actuators, forming, conveying
Chemicals : Conveying, controls and actuators
Food : Dehydration, bottling, controls and actuators, conveying, spraying coatings, cleaning, vacuum packing
Furniture : Air piston powering, tool powering, clamping, spraying, controls and actuators
General Manufacturing: Clamping, stamping, tool powering and cleaning, controls and actuators
Lumber and Wood: Sawing, hoisting, clamping, pressure treatment, controls and actuators