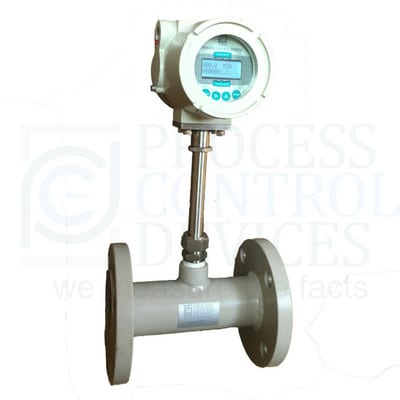 Thermal mass flow technology to measure the consumption of LPG gas
PCD LPG gas meter are used to measure the mass of LPG gas consumed in various process mentioned above. Flow meters that we offer are manufactured with the use of best quality components that impart strength and endurance. It does not required pressure and temperature correction and can directly measure the mass flow of gas which provides accurate readings of the flow with an absolute ease. PCD offers its mass flow meter with flame proof electric enclosure and is certified by Petroleum and Explosives Safety Organisation (PESO).
What is LPG Gas?
LPG stands for Liquified Petroleum Gas which consists of propane, butane and mixture liquified under ambient temperature and moderate pressure. It is used for heating and cooking purposes. LPG can be used in many applications in the industrial sector namely in process-heating, production of food, kilns, furnaces, powering industrial ovens, production of packing material as well as in powering forklift trucks in warehouses.
Application of LPG Gas Meter
Food
LPG gas is widely used in the Food Industry by Hotels, Bakeries, Restaurants, Resorts and Canteen etc.
Metal Industry
The metal industry is one of the most crucial consumers of energy. The application of lpg is basically for cutting, heating and melting.  Both ferrous and non-ferrous metals are frequently cast into shapes by melting and injection or pouring into suitable patterns and moulds.
Steam Generation
Coal, Furnace Oil, and Natural Gas are the most economical fuels for steam generation. Coal and furnace oil are known to cause more pollution to the environment than that of natural gas and lpg gas. Natural gas is a gaseous fuel and requires big investments in pipelines to bring the product to the factory. LPG's balance of cleanliness and ease of use makes it a feasible alternative.
Textile Industry
LPG can be used for singeing of silk yarn, cotton yarn, cloth and infrared drying of cloth. Steam can also be generated using LPG-fired Boilers.
Glass & Ceramic
The manufacture of glass and ceramic products is sophisticated by various chemical reactions which occur during the process. The use of a clean fuel like LPG raises the product quality and minimizes technical problems related to the manufacturing process.
Building/Cement Industry
LPG being a prime gaseous fuel makes it unique for usage in the Cement manufacturing process.The ease in regulation and soft quality of the LPG flame and low sulphur content are the key assets for cement quality and kiln operability.
Specifications:
Nominal size: Dn15, DN20, DN25, DN40, DN80, DN100, DN 150
Process connection: BSP threaded, DIN & ANSI fanged.
Flange rating : PN 16, 40, 100 (BS EN 1092-1); ANSI 150, 300,RF (ANSI B16.5)
Flow range: 0 to 500 SM3/HR
Operating temperature: -40 to 150 C
Max operating pressure: 10 bar
Output: 4-20 mA , 3.5-10 volt
Communication: RS 485 MODBUS
Pressure drop: Very low (in term of water column)
Accuracy: +/- 3 %
Repeatability: ± 0.5% of reading
Materials: Body: 304 stainless steel (standard); 316 (optional); other materials available on request
Sensor MOC: Platinum Winding encapluted in SS 316
Enclosure: Die-cast Aluminum
Installation: Horizontal or vertical flow
Approvals: Explosion proof gas group IIA, IIB (PESO CERTIFIED)
Options available in above flow meter:
with field mounted flow rate indicator, totalizer, 4-20 ma output transmitter
offline thermal/dot matrix printer
with gsm modem
with rs 232 communication
with rs 485 communication
with data logger & pc software
with field mounted flow rate indicator, totalizer
flow meter with offline thermal/dot matrix printer
Our cliens for LPG Gas flow meter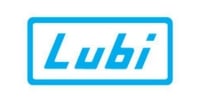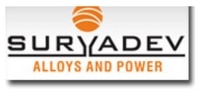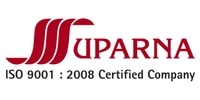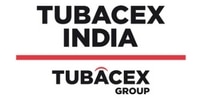 Are You Looking for LPG gas meter manufacturer in Mumbai India?